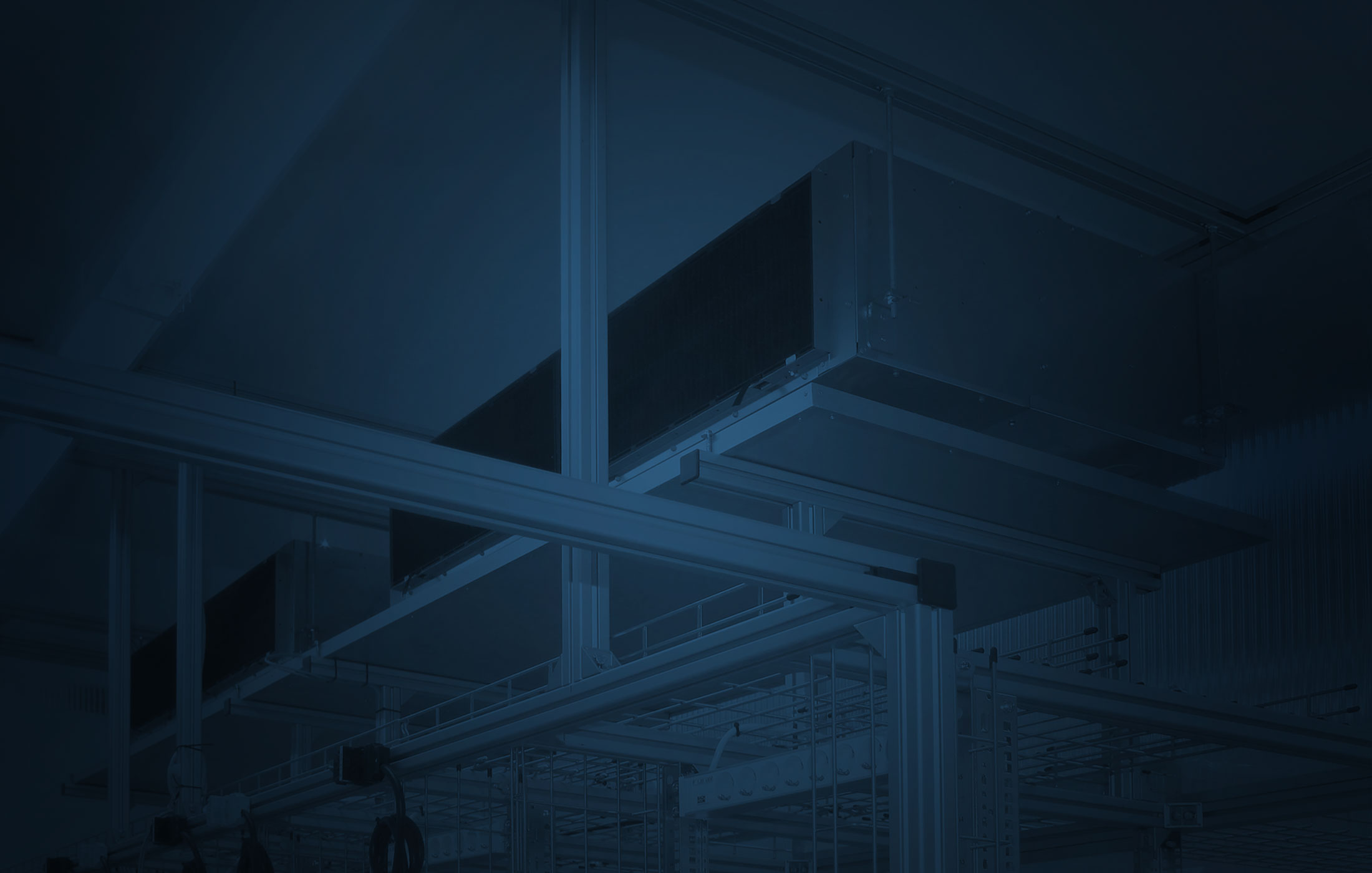 For optimal IT cooling and reduction of energy consumption in the data center.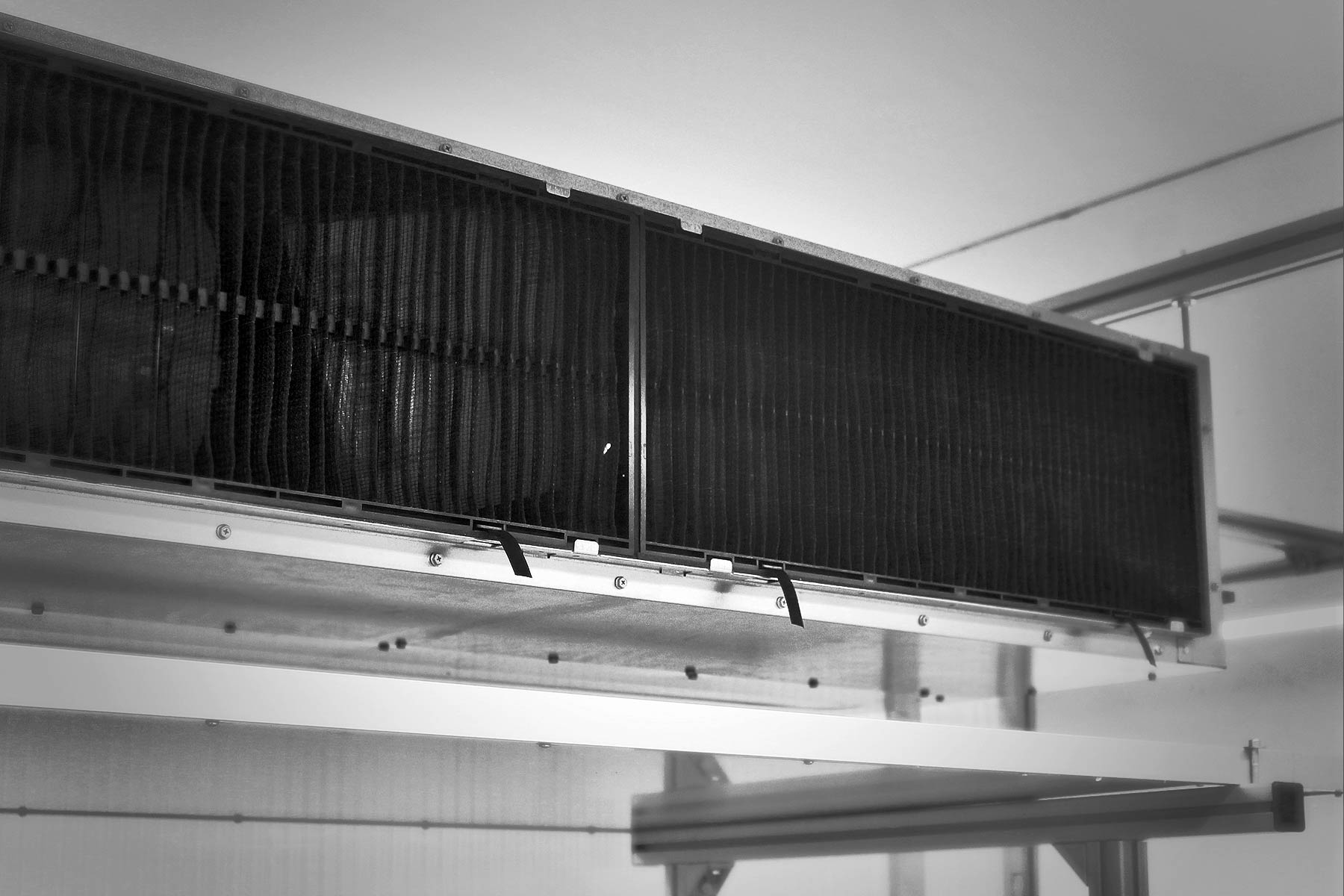 How to cool efficiently.
---
As part of our IT Compact system solution with modules and prefabricated series for design, power distribution and monitoring, our cooling technology is also designed as a compact and self-contained element. Arranged as a "top cooler" above the racks, low PUE values of only about 1.2 to 1.4 are achieved.
---
Combined with air routing measures and a separation of cold and hot aisles, this results in an air conditioning concept that is efficient, safe and designed to meet demand, ensuring IT availability even at increased power densities. Top coolers are easily accessible so that they can be regularly checked and the filters changed. This specifically meets the hygiene requirements of the VDI 6022 guideline for ventilation and air-conditioning systems (RLT systems). Thanks to the open structures of the IT Compact system family with hot and cold aisle separation, they operate particularly efficiently and do not require any additional floor space or raised floors.
IT-compatible air conditioning is and remains a key challenge for trouble-free operation. The deliberately targeted supply of cold air to areas subject to high thermal loads is best implemented with compact units in a space-saving manner above the racks. This principle of the "top cooler" was developed by us as a logical consequence of our system architecture and can be integrated as an individual solution in existing or new server rooms.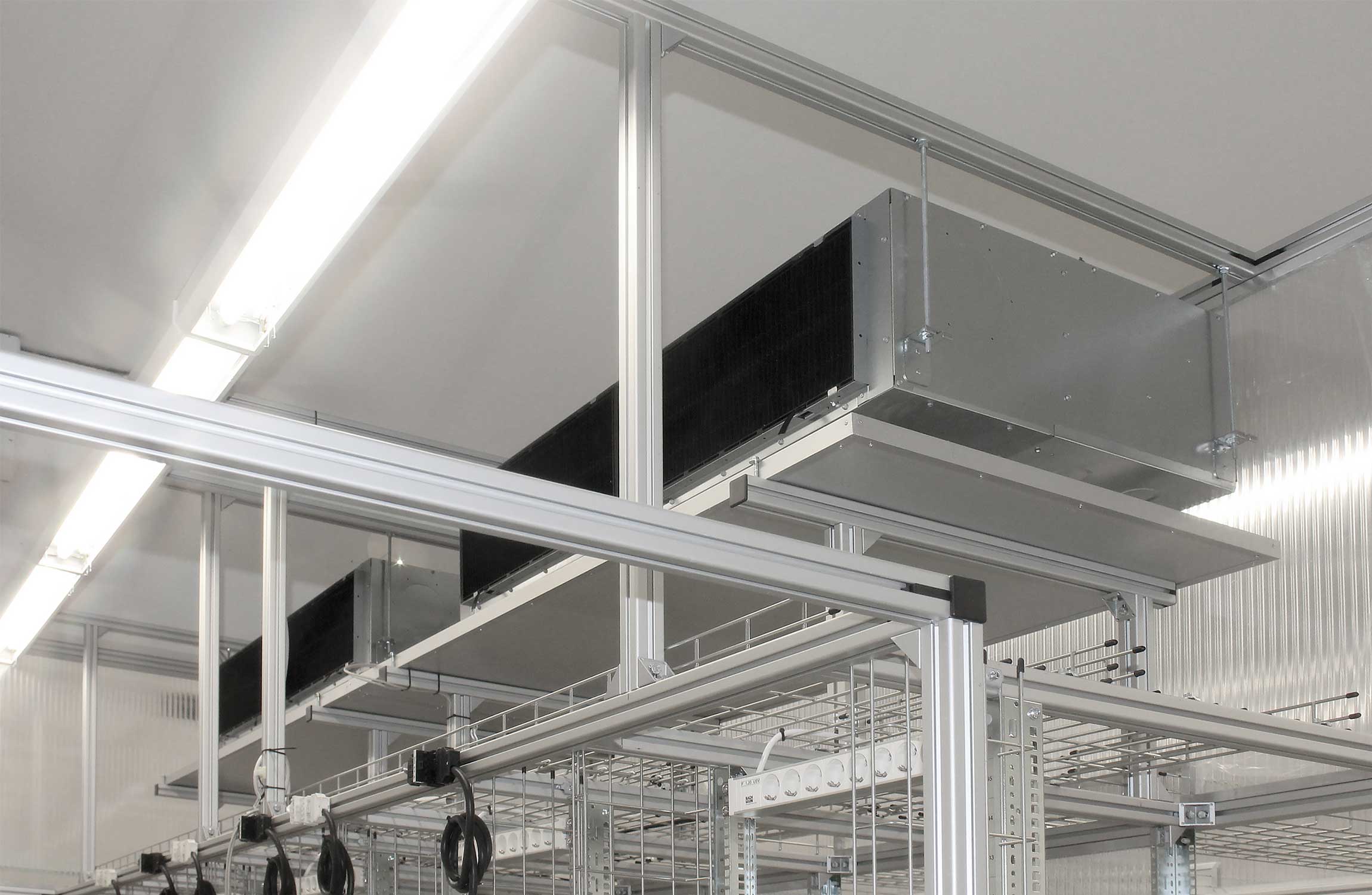 Customized IT infrastructure.
The Top Cooler concept achieves what is understood by "controlled cooling": The targeted supply of cold air to areas subject to high thermal loads. Even with increasing cooling requirements, e.g. due to power compression in the racks, one can react flexibly to new requirements with this setup.
Because up to 50 percent of a data center's energy requirements are used for cooling and air handling, this is the right starting point for increasing energy efficiency. Targeted measures in the air conditioning of the server systems can therefore significantly reduce power consumption.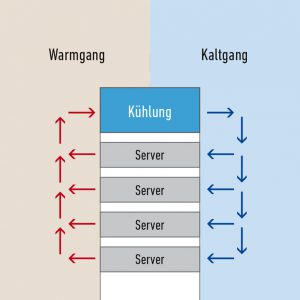 Our solution for these cases is "controlled cooling". By this we mean a package of different, sensibly coordinated measures that are determined and implemented for an individual requirement. The central idea is to use cooling where it is needed and to separate the cold from the warm areas in the server room. Thanks to our modular design, this is easily possible both for new systems and for upgrading existing systems..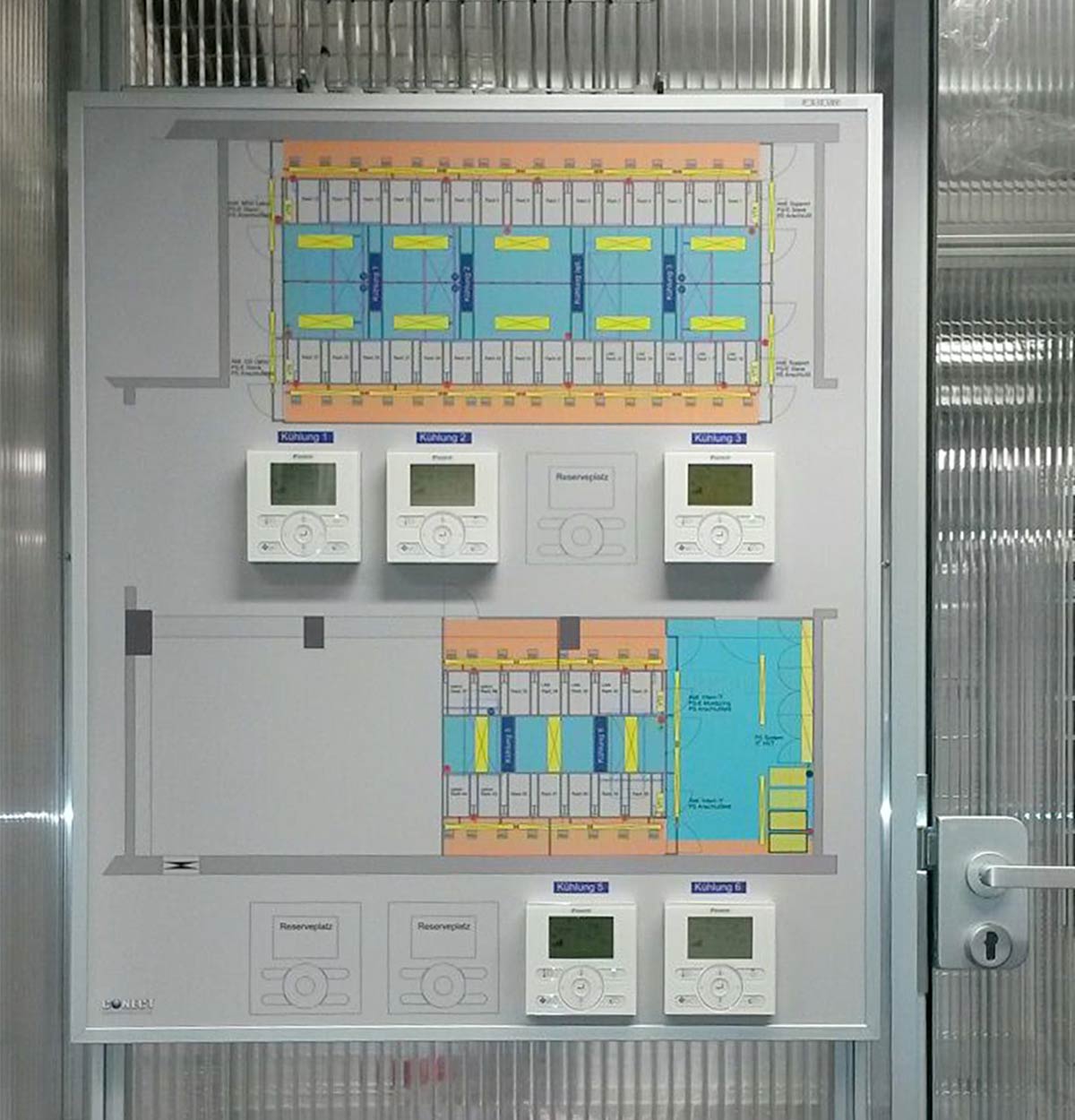 Multi-zone air conditioning – well thought-out construction technology and good planning reduce energy consumption by up to 50% and more.