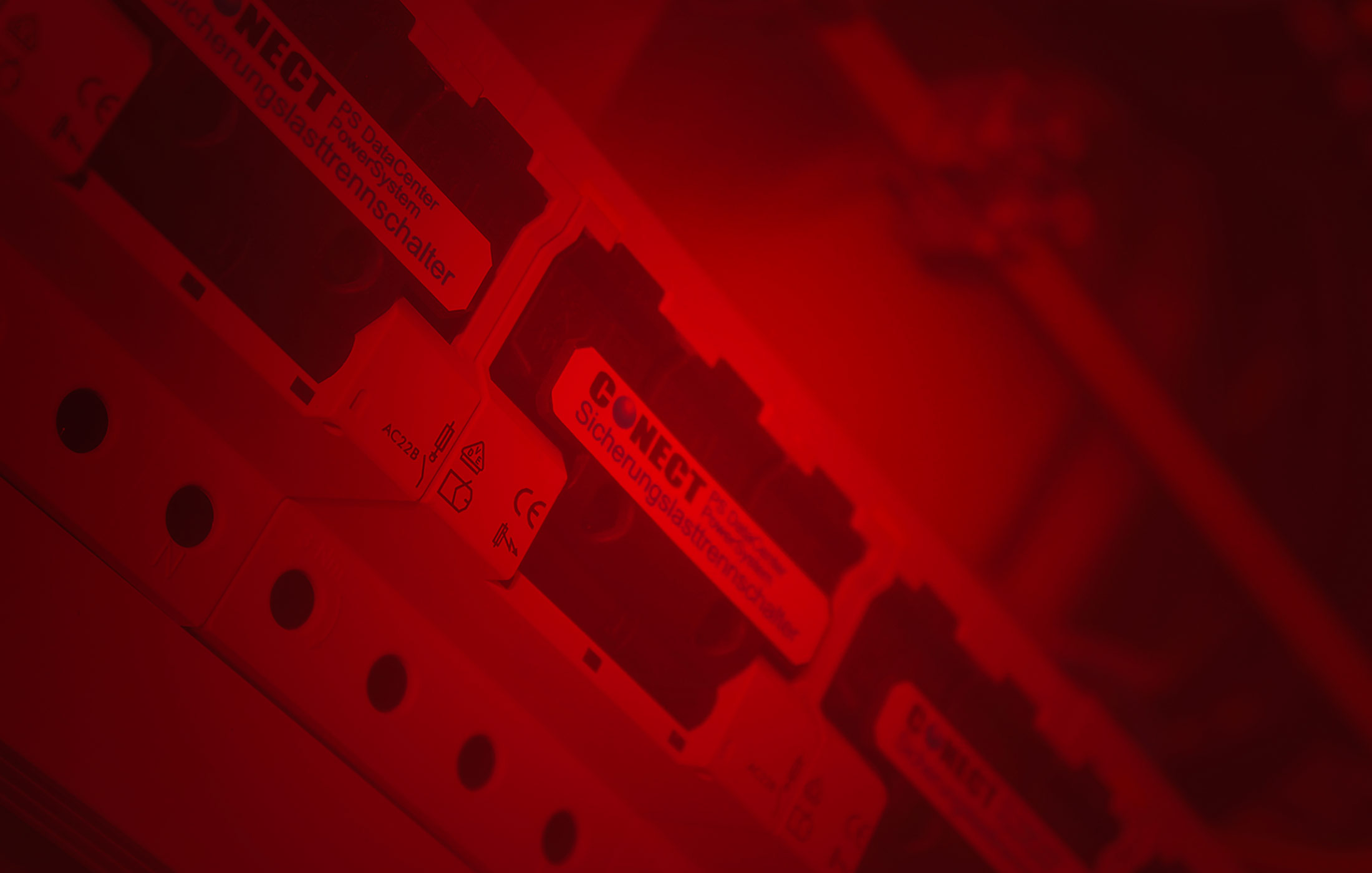 Data center / server room components
CONECT UPS/power backup systems
Safety is the beginning of everything.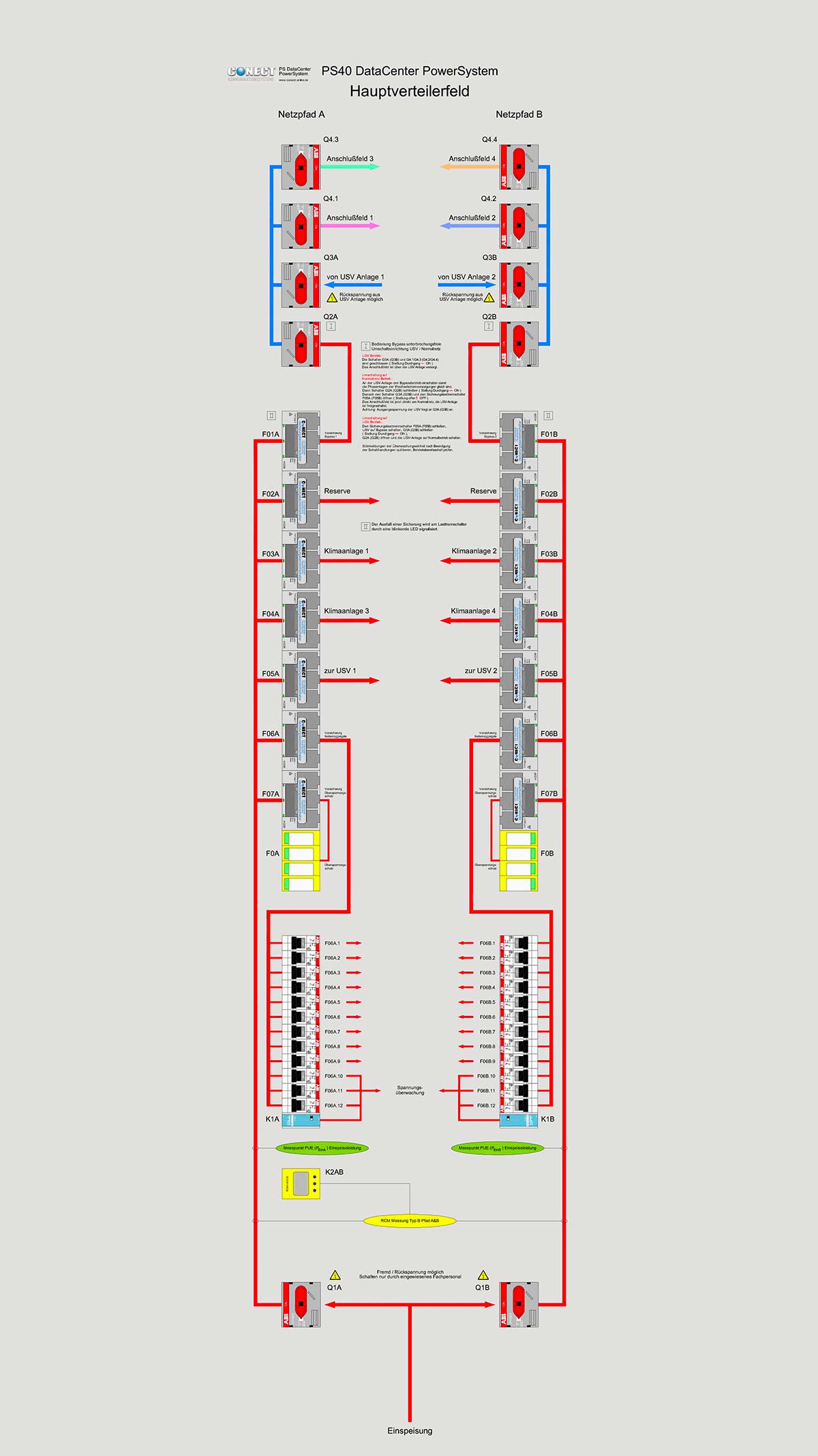 Data center / server room components
Quality begins
with care planning.
---
A robust and fault-tolerant design of the power supply is the fundamental prerequisite for the trouble-free operation of a data center around the clock, in accordance with the widely known requirements of the TIER classification levels of the Uptime Institute and the recommendations of the BSI and Bitkom.
---
However, the most important guideline here is the new EN 50600 standard. It illuminates all aspects – from building design to environmental conditions and telecommunications cabling infrastructure to management and operation – and provides stakeholders with a guide for planning and operating a state-of-the-art and future-proof data center.
Secure energy supply.
The technical heart of the main power distribution is the Conect Power System in 19″ installation dimensions. This is a ready-made modular unit with two independent mains paths A and B, integrated UPS bypass switches and optional display of the PUE value. The highlight is the graphical user interface with printed circuit diagrams and operating instructions. This provides the user with detailed instructions for the safe handling of the switching devices and, through the graphic interface, an overview of the connection guides.
Data center / server room components
Conect UPS.
A secure supply

that bridges any interruption.
---
A safe power supply in compliance with all TIER requirements always includes the interconnection of low-loss UPS systems. They protect sensitive consumers from disruptions in the general power supply and allow them to continue operating safely in the event of power failures. To ensure the availability of the entire power supply system, we use the UPS for two network paths with one or two machines. The components are selected depending on rules and regulations as well as the dimensioned bridging time.
---
In the event of an emergency, emergency power units supply
the required electrical energy.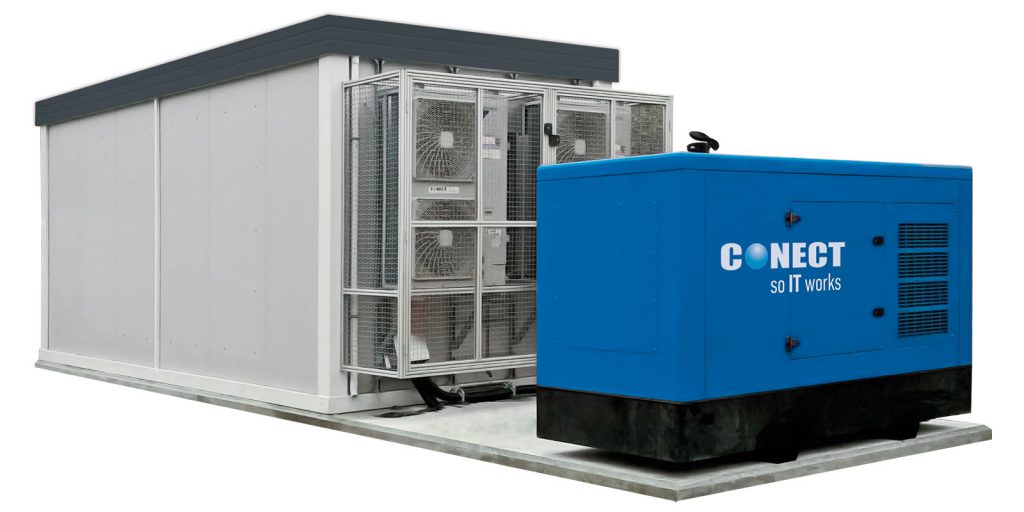 Data center / server room components
Best equipped for emergencies.
With emergency power systems from Conect.
---
A secure power supply in the data center often requires redundancy in the general power supply. While independence from a single utility grid connection would be advantageous, unfortunately it is rarely possible to implement two independent grid connections. In the event of a failure of the public supply, therefore, emergency power units (NEA) provide the necessary electrical energy. In this way, IT systems can continue to operate without interruption. Conect determines the design of the units in accordance with the regulations and integrates them into the supply concept.
---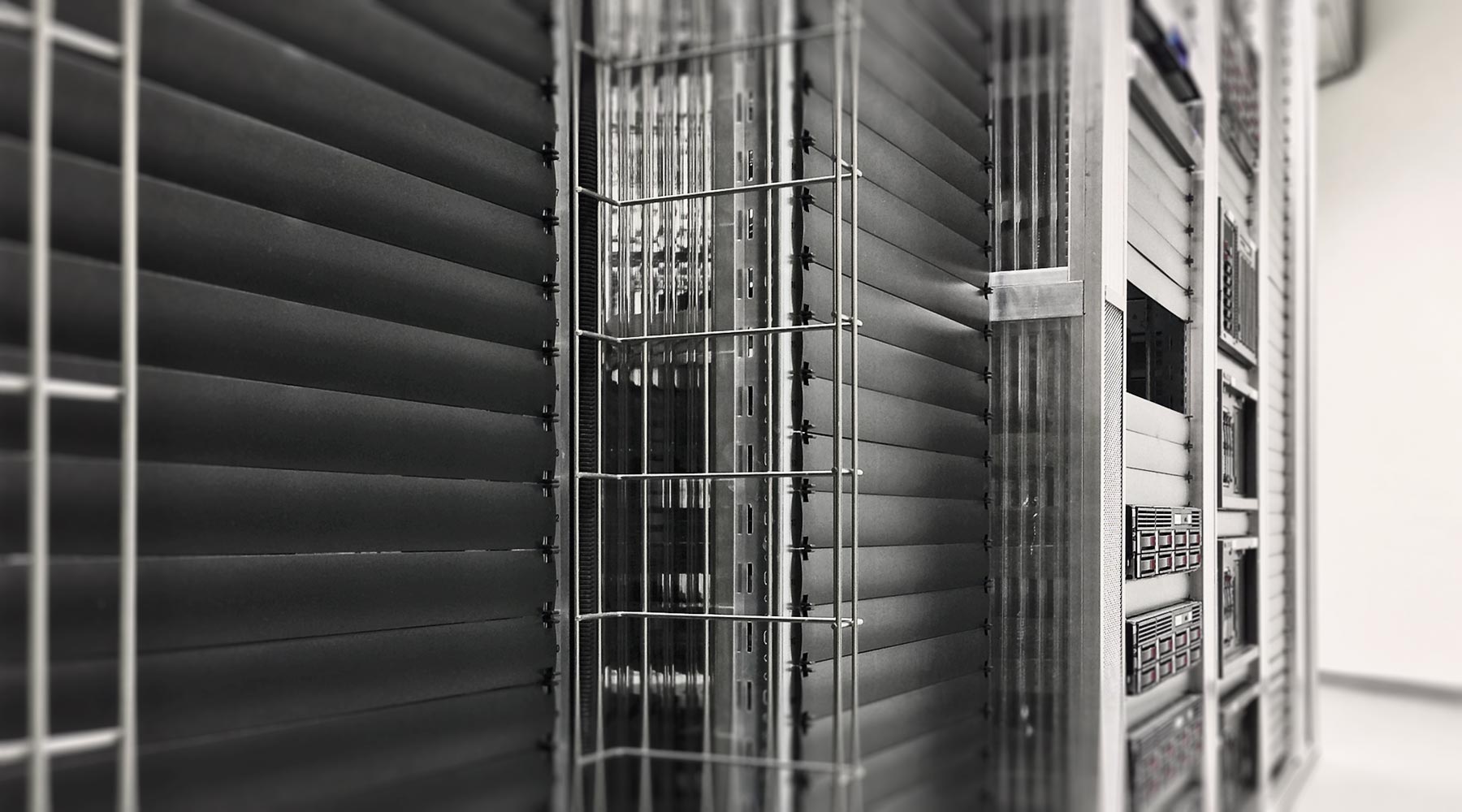 Compact server rooms with intelligent construction technology

A safe place for your central IT

Planning, realisation, modernisation, expansion