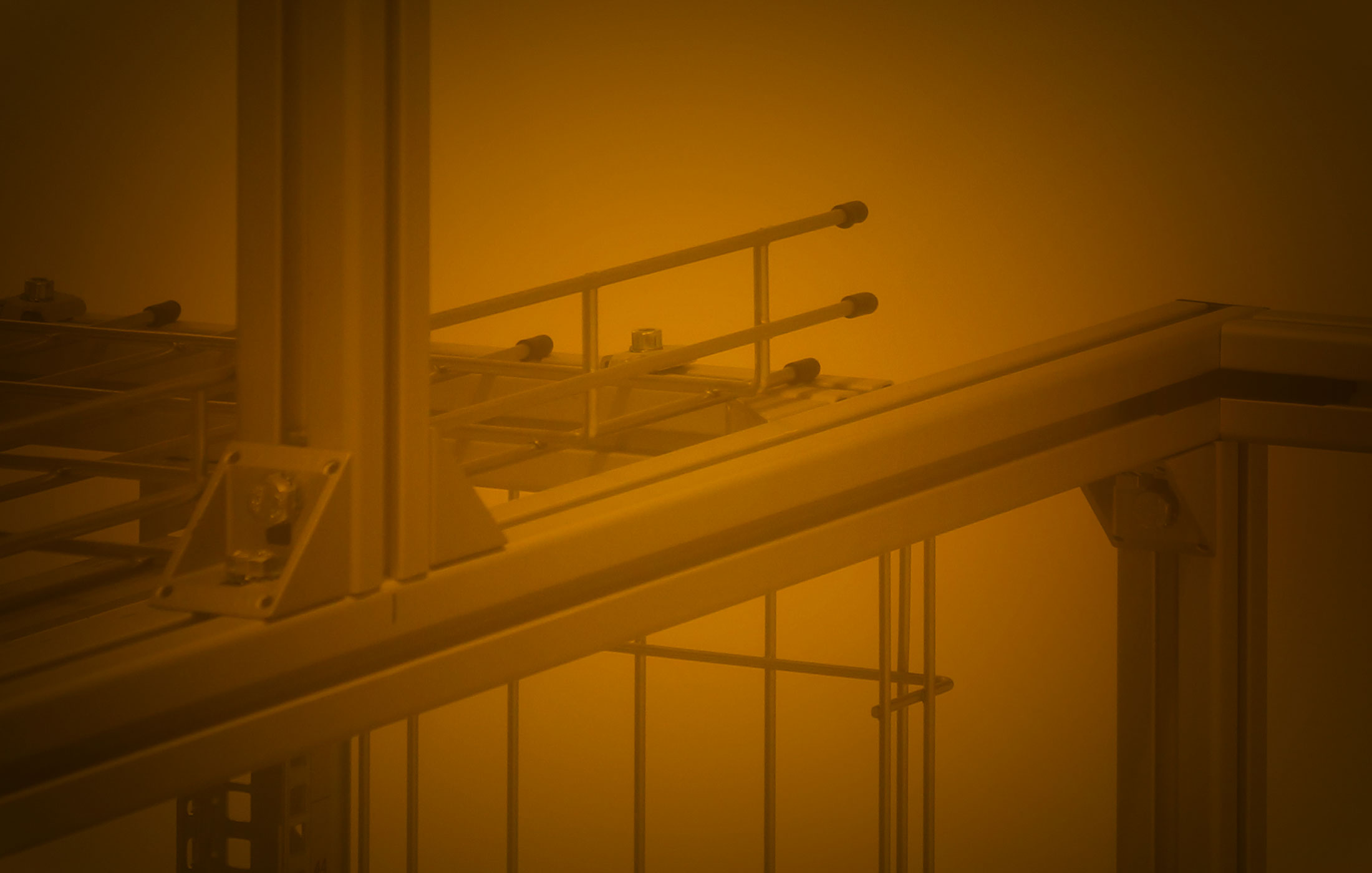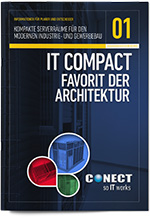 Compact server rooms for industrial and commercial construction.
---
We have developed IT server room solutions in compact format, as this represents the consistent implementation of today's requirements for modern IT data centers.
Secure power supply for server rooms and data centers.
---
A robust and fault-tolerant design of the power supply is the fundamental prerequisite for the trouble-free operation of a data center.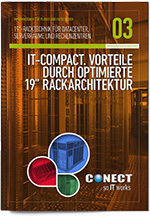 19″ rack technology for data centers, server rooms and data centers.
---
Miniaturization in IT technology is also having an increasing impact on the design of subracks. More power and more connections in less space.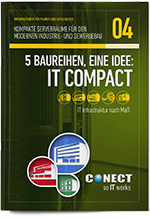 5 series, one idea: IT Compact.
---
IT must be tailored, professional and secure. But also affordable and economical in operation.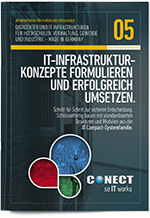 Define and achieve IT goals.
---
Step by step to a safe decision with preconfigured structures from the IT Compact system family.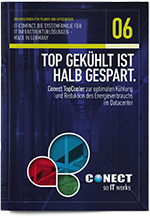 Top cooled is half saved.
---
Conect TopCooler for optimal cooling and reduction of energy consumption in the data center. Download now!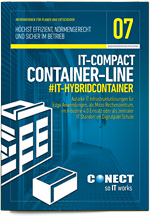 IT compact container line.
---
Progressive digitization is presenting the IT structure of many companies and institutions with extended challenges. Future IT will be significantly more compact, more powerful and, above all, faster.